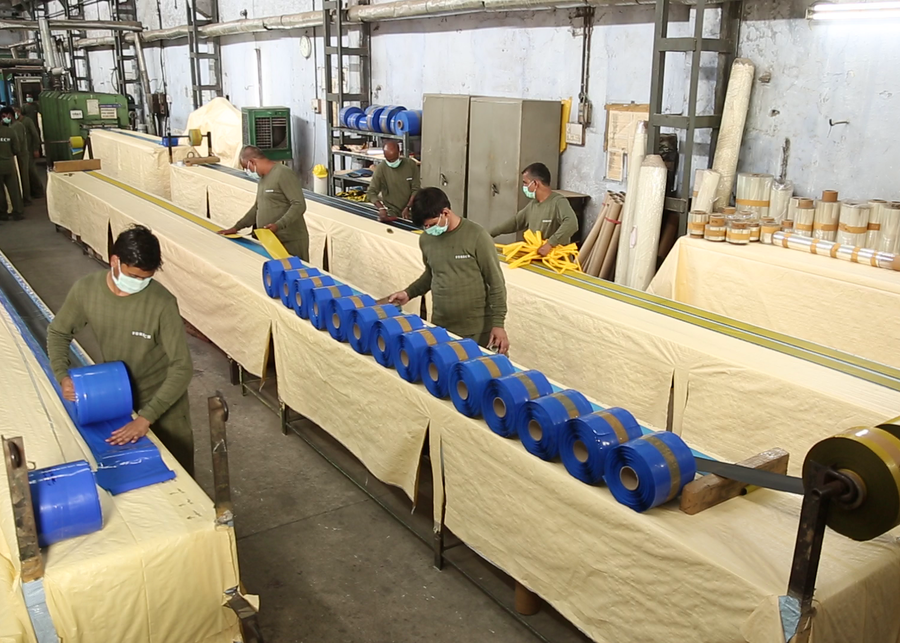 Forech Group established the Cheyyar plant in 2009 to produce steel cord conveyor belts. Earlier the group had only three steel cord production lines here. However, we have expanded and today, this plant has four production lines for steel cord belts, two lines for textile belts; and can produce up to 1,800 running metres of belts a day. The Cheyyar plant also has a nationally accredited testing laboratory for conveyor belts and other industrial rubber products; and is one of the world's leading centres for pipe conveyor belt design.


The Rai plant was established in 1968, and was the first manufacturing facility of the Forech Group. Today, the Rai Plant manufactures our range of lining material, wear resistant parts, repair materials, and moulded components for sidewall belts.

This plant is located 90 Km from Delhi airport.

Forech group established Dhaturi Factory in 2002 as a centre of excellence in textile conveyor belts. With four production lines and additional service stations, the Dhaturi plant produces:


800 metres a day of plain belt
250 metres a day of chevron or other profiled belts
* endless belts a day

The Dhaturi plant is also our centre for research and development of Fire Resistant belt for underground and other high performance applications.