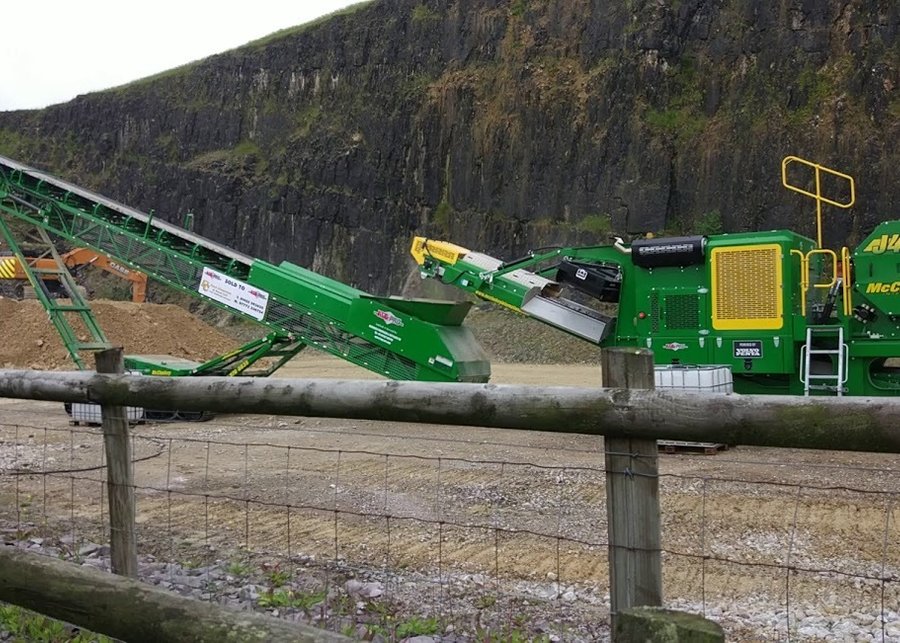 Forech manufactures belts with one up to six plies of reinforcement fabric; and in widths up to 2500 mm. The belts are used in a variety of applications and across the world.

Applications
Iron ore, bauxite, or copper mines
Steel plants or aluminium smelters
Stone crushing and quarrying
Coal mines
Crushed coal at ports and power plants
Limestone mines and cement
Solid waste and recycling
Grains and other foods
Benefits
Manufactured and tested to strict quality control on upgraded equipment
Extreme tensile strength

Highly resistant to dynamic stress
Capable of troughing up to 45 degrees
Low stretch
Non rotting
Technology transfer agreement for Steel Cord Conveyor belts.

Technical collaboration on Rubber Sheets, Conveyor Belt Repair Material & Metal-Rubber Bonding Systems for Lining and Pulley Lagging products.
Characteristics
Forech manufactures belts with either cut or moulded edges.
The carcass fabric can be NN, EP, EE, or any other special construction to meet customer needs.
Belts are manufactured and tested to various standards including DIN, EN-ISO, RMA, JIS, or IS.
Range
Belt Rating : 250/2 to 2500/6
Width: upto 2500 mm
BELT SELECTION CHART POLYESTER/NYLON (EP) BELTS
| | | | | | | | | | | | |
| --- | --- | --- | --- | --- | --- | --- | --- | --- | --- | --- | --- |
| Belt Type | Max. Recommended Working Tension (kN/m) | Nominal Carcass Thickness (mm) | Carcass Weight (kg/m2) | Pulley Diameters (mm) * | | | Min. Belt Width (mm) | Maximum Belt Width for Satisfactory Load Support (mm) ** | | | |
| | | | | | | | | Material Weight in Tons/m3 | | | |
| | | | | A | B | C | | < 0.75 | 0.75 – 1.5 | 1.5 – 2.5 | 2.5 – 3.2 |
| FH250/2 | 25 | 2.4 | 2.98 | 315 | 250 | 200 | 300 | 800 | 600 | | |
| FH315/2 | 31.5 | 2.7 | 3.35 | 315 | 250 | 200 | 400 | 800 | 800 | | |
| FH315/3 | 31.5 | 3 | 3.72 | 400 | 315 | 250 | 400 | 1000 | 800 | 650 | |
| FH400/2 | 40 | 3.1 | 3.5 | 400 | 315 | 250 | 400 | 800 | 800 | 650 | |
| FH400/3 | 40 | 3.2 | 3.97 | 400 | 315 | 250 | 400 | 1200 | 1000 | 800 | |
| FH400/4 | 40 | 4.2 | 5.21 | 500 | 400 | 315 | 650 | 1400 | 1200 | 1000 | |
| FH500/3 | 50 | 3.6 | 4.46 | 500 | 400 | 315 | 500 | 1200 | 1000 | 800 | |
| FH500/4 | 50 | 4.4 | 5.46 | 500 | 400 | 315 | 650 | 1600 | 1400 | 1200 | 1000 |
| FH500/5 | 50 | 5.3 | 6.57 | 630 | 500 | 400 | 650 | 1600 | 1400 | 1200 | 1000 |
| FH630/3 | 63 | 4 | 4.96 | 500 | 400 | 315 | 500 | 1400 | 1200 | 1000 | 800 |
| FH630/4 | 63 | 4.9 | 6.08 | 630 | 500 | 400 | 650 | 1600 | 1400 | 1200 | 1000 |
| FH630/5 | 63 | 5.6 | 6.94 | 630 | 500 | 400 | 800 | 2000 | 1800 | 1600 | 1400 |
| FH800/3 | 80 | 4.9 | 5.58 | 500 | 400 | 315 | 650 | 1600 | 1400 | 1200 | 1000 |
| FH800/4 | 80 | 5.5 | 6.82 | 630 | 500 | 400 | 650 | 1800 | 1600 | 1400 | 1200 |
| FH800/5 | 80 | 6.2 | 7.69 | 800 | 630 | 500 | 800 | 2000 | 1800 | 1600 | 1400 |
| FH1000/4 | 100 | 6.2 | 7.69 | 800 | 630 | 500 | 800 | 2000 | 2000 | 1800 | 1600 |
| FH1000/5 | 100 | 7 | 8.68 | 800 | 630 | 500 | 1000 | 2000 | 2000 | 2000 | 1800 |
| FH1000/6 | 100 | 7.6 | 9.42 | 1000 | 800 | 630 | 1000 | 2000 | 2000 | 2000 | 2000 |
| FH1250/4 | 125 | 7.2 | 8.93 | 800 | 630 | 500 | 1000 | 2000 | 2000 | 2000 | 2000 |
| FH1250/5 | 125 | 7.9 | 9.8 | 1000 | 800 | 630 | 1000 | 2000 | 2000 | 2000 | 2000 |
| FH1250/6 | 125 | 8.5 | 10.54 | 1000 | 800 | 630 | 1000 | 2000 | 2000 | 2000 | 2000 |
| FH1400/4 | 140 | 8.6 | 10.66 | 1000 | 800 | 630 | 1000 | 2000 | 2000 | 2000 | 2000 |
| FH1600/5 | 160 | 9.6 | 11.28 | 1000 | 800 | 630 | 1200 | 2000 | 2000 | 2000 | 2000 |
| FH1600/6 | 160 | 10.1 | 11.9 | 1250 | 1000 | 800 | 1200 | 2000 | 2000 | 2000 | 2000 |
| FH1800/5 | 180 | 10.9 | 13.52 | 1250 | 1000 | 800 | 1200 | 2000 | 2000 | 2000 | 2000 |
| FH1800/6 | 180 | 12.1 | 15 | 1400 | 1250 | 800 | 1200 | 2000 | 2000 | 2000 | 2000 |
| FH2000/5 | 200 | 11 | 13.64 | 1250 | 1000 | 800 | 1200 | 2000 | 2000 | 2000 | 2000 |
| FH2000/6 | 200 | 12.1 | 15 | 1400 | 1250 | 800 | 1200 | 2000 | 2000 | 2000 | 2000 |
BELT SELECTION CHART NYLON/NYLON (NN) BELTS
| | | | | | | | | | | | |
| --- | --- | --- | --- | --- | --- | --- | --- | --- | --- | --- | --- |
| Belt Type | Max. Recommended Working Tension (kN/m) | Nominal Carcass Thickness (mm) | Carcass Weight (kg/m2) | Pulley Diameters (mm) * | | | Min. Belt Width (mm) | Maximum Belt Width for Satisfactory Load Support (mm) ** | | | |
| | | | | | | | | Material Weight in Tons/m3 | | | |
| | | | | A | B | C | | < 0.75 | 0.75 – 1.5 | 1.5 – 2.5 | 2.5 – 3.2 |
| FH250/2 | 25 | 2.5 | 2.6 | 315 | 250 | 200 | 300 | 800 | 600 | | |
| FH315/2 | 31.5 | 2.7 | 2.9 | 315 | 250 | 200 | 400 | 800 | 800 | | |
| FH315/3 | 31.5 | 2.7 | 3.2 | 400 | 315 | 250 | 400 | 1000 | 800 | 650 | |
| FH400/3 | 40 | 3.2 | 3.5 | 400 | 315 | 250 | 400 | 1200 | 1000 | 800 | |
| FH400/4 | 40 | 3.8 | 4.5 | 0 | 400 | 315 | 650 | 1400 | 1200 | 1000 | |
| FH500/3 | 50 | 3.5 | 4 | 500 | 400 | 315 | 500 | 1200 | 1000 | 800 | |
| FH500/4 | 50 | 4.2 | 4.8 | 500 | 400 | 315 | 650 | 1600 | 1400 | 1200 | 1000 |
| FH500/5 | 50 | 4.9 | 5.6 | 630 | 500 | 400 | 650 | 1600 | 1400 | 1200 | 1000 |
| FH630/3 | 63 | 3.8 | 4.5 | 500 | 400 | 315 | 500 | 1400 | 1200 | 1000 | 800 |
| FH630/4 | 63 | 4.8 | 5.4 | 630 | 500 | 400 | 650 | 1600 | 1400 | 1200 | 1000 |
| FH630/5 | 63 | 5.7 | 6.1 | 630 | 500 | 400 | 800 | 2000 | 1800 | 1600 | 1400 |
| FH800/3 | 80 | 4.8 | 5.1 | 500 | 400 | 315 | 650 | 1600 | 1400 | 1200 | 1000 |
| FH800/4 | 80 | 5.3 | 6.1 | 630 | 500 | 400 | 650 | 1800 | 1600 | 1400 | 1200 |
| FH800/5 | 80 | 6.2 | 6.8 | 800 | 630 | 500 | 800 | 2000 | 1800 | 1600 | 1400 |
| FH1000/4 | 100 | 6.1 | 7 | 800 | 630 | 500 | 800 | 2000 | 2000 | 1800 | 1600 |
| FH1000/5 | 100 | 6.8 | 7.8 | 800 | 630 | 500 | 1000 | 2000 | 2000 | 2000 | 1800 |
| FH1000/6 | 100 | 7.5 | 8.3 | 1000 | 800 | 630 | 1000 | 2000 | 2000 | 2000 | 2000 |
| FH1250/4 | 125 | 7.1 | 8.2 | 800 | 630 | 500 | 1000 | 2000 | 2000 | 2000 | 2000 |
| FH1250/5 | 125 | 7.8 | 8.9 | 1000 | 800 | 630 | 1000 | 2000 | 2000 | 2000 | 2000 |
| FH1250/6 | 125 | 8.3 | 9.4 | 1000 | 800 | 630 | 1000 | 2000 | 2000 | 2000 | 2000 |
| FH1400/4 | 140 | 8 | 9.8 | 1000 | 800 | 630 | 1000 | 2000 | 2000 | 2000 | 2000 |
| FH1600/5 | 160 | 9.5 | 10.4 | 1000 | 800 | 630 | 1200 | 2000 | 2000 | 2000 | 2000 |
| FH1600/6 | 160 | 10 | 10.8 | 1250 | 1000 | 800 | 1200 | 2000 | 2000 | 2000 | 2000 |
| FH1800/5 | 180 | 10.5 | 11.65 | 1250 | 1000 | 800 | 1200 | 2000 | 2000 | 2000 | 2000 |
| FH1800/6 | 180 | 11.1 | 12.24 | 1400 | 1250 | 800 | 1200 | 2000 | 2000 | 2000 | 2000 |